Baldness and hair thinning due to hereditary healthcare conditions and medications to the people past 20 years, making it necessary to need hair systems. When one starts experiencing hair loss, there are numerous options they can seek to help them with the regrowth. They should either undergo surgical hair replacement or opt for non-surgical options. However, the surgical options are relatively expensive, produce uncertain results for some people and need a relatively long time to grow, thus not ideal for most people leaving them with non-surgical options.
The skin hair systems are becoming more popular because of the quality outcome giving exact desired hair and instant results; one doesn't need to wait for long durations. Besides, most hairpiece systems come in various textures, colors and styles to suit every type of hair
Why Are Skin Hair Systems Popular?
The skin hair systems are manufactured with a high-quality naturalness. Besides, other factors contribute to its popularity, like the batter base material, which is extremely natural and requires low maintenance.
1. Better Base Material
Most skin hair systems are manufactured with polyurethane base material, which is non-porous and solid. Therefore, the hairpiece is softer, and they feel very comfortable. Thus, even after being worn for long, they retain their shape and maintain their initial appearance.
2. Extremely Natural
From the name, the skin hair system is supposed to give the scalp a natural appearance. The thickness has been reduced in that they range between 0.03 to 0.01 depending on the wearers' size. Therefore wearing this skin hair system, it will be very difficult for someone to distinguish if that's your natural hair. This hairpiece mimics your scalp perfectly, giving you a natural appearance.
What is a Skin Hair System?
The skin hair system is another word for hairpieces like cap wigs and toupees. Basically, these are hairpieces manufactured either from natural human hair or synthetic fibers to cover some parts of the hair or the whole hair. Besides, the skin hair system could be manufactured with different thicknesses; however, the manufacturers strive to keep it minimal to ensure the scalp has maximum breathability. These skin hair systems come in different varieties; thus, wearers are advised to find one that blends well with their skin texture and color.
Skin Hair System Types
The skin hair system is normally manufactured with a thin base material, making it suitable for everyone. You don't need to be an expert to use them since they are also ideal for beginner wearers. They are easy to install and maintain. Besides, they are manufactured based on customer demands and specialty. Below are some of the most common skin hair ideal for everyone.
● Ultra-thin Skin Hair System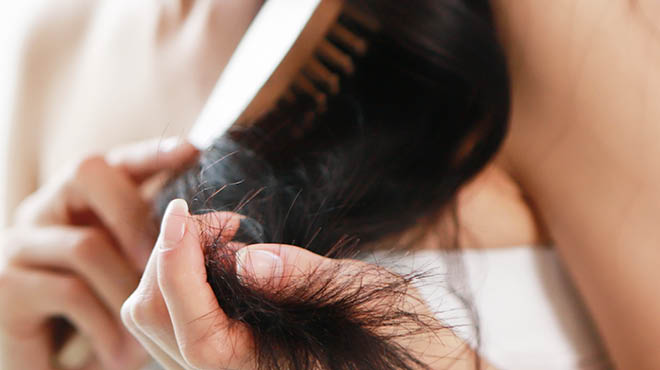 As the name suggests, these skin hair systems are more prominent because of their thickness which is 0.03mm. This gives it a more natural appearance; hence it becomes easy to maintain. However, if you want maximum durability, you need to take care of it to ensure the base does not become fragile and thin quickly. Also, at the installation time, ensure that both the wearer and the person applying it are very gentle and careful. Also another important feature of this skin hair system is that they are stretchy in that when one pulls the base material part while holding in pinches, their hands will slip off, preventing it from breaking.
● Super Thin Skin Hair System
This is similar to the ultra-thin; the only thing that differentiates them is the base material width since this is manufactured with a 0.06 mm base. Therefore, when wearing it, the wearer will feel a little bit thicker, but they are made with a standard base size. However, you can customize your design based on the client's needs.
● Transparent Thin Skin Hair System
This comes with a base thickness of between 0.06 mm and 0.008 mm making it the thickest skin hair system. They are made with an injected method to present the knotless base; this technology has been used to ensure that the attached hair appears to emanate from the scalp. Besides, they are very soft and comfortable to wear. Also, they can support any hair density; however, the manufacturer should be more cautious to ensure they are not very thick and make it lose their shape.
How Long Do Skin Hair Systems Last?
There are several factors that influence the durability of the skin hair system. However, the general expectation from those wearing the ultra-thin skin hair system with a base thickness of 0.03 mm is expected to last 3 to 4 weeks. But when well-maintained, they can last more than that
The super thin skin hair system is slightly manufactured with a thicker base material and is expected to last between 2 to 3 months, depending on the maintenance. The transparent skin hair system is the most durable one, with a durability of 3 to 6 months, depending on the usability and the maintenance of the wearer.
Conclusion
Baldness and hair thinning are common in contemporary society due to genetic and lifestyle factors. Besides there being two major methods to restore hair, surgical and non-surgical, many people are resolving to the non-surgical methods because they are relatively affordable and the results are instant. However, people have found the skin hair system very effective because of its ultra-thin base material. Also, skin hair systems are manufactured from polyurethane, which ensures an extended life span and is easy to maintain. Therefore, for high-quality and durable hair systems, consider the ones outlined above.