The wedding gown is the most important part of the bride's ensemble, of course, but the style in which the bride wears her hair and makeup play a big role in how the whole picture comes together. This season, brides are opting for sophisticated and elegant beauty with a timeless appeal. These are some of the key bridal beauty trends for fall and winter weddings.
Updos are back in style for brides this fall and winter. Brides have moved away from the beachy, bohemian look in favor of hairstyles which complement this season's sophisticated trumpet gowns and ladylike 1950's inspired styles. Hairdos are polished and neat, exuding a sophisticated confidence. Brides are not afraid to look like grown ups this fall. A classic chignon, a low bun, or an asymmetrical knot swept to one side are among the top hairstyles for fall and winter brides. If you wish to create more visual interest, sections of the hair can first be braided before being pulled into the bun or knot. When the hair goes up, earrings tend to get longer, so look for pearl or crystal chandelier earrings to wear with these updos.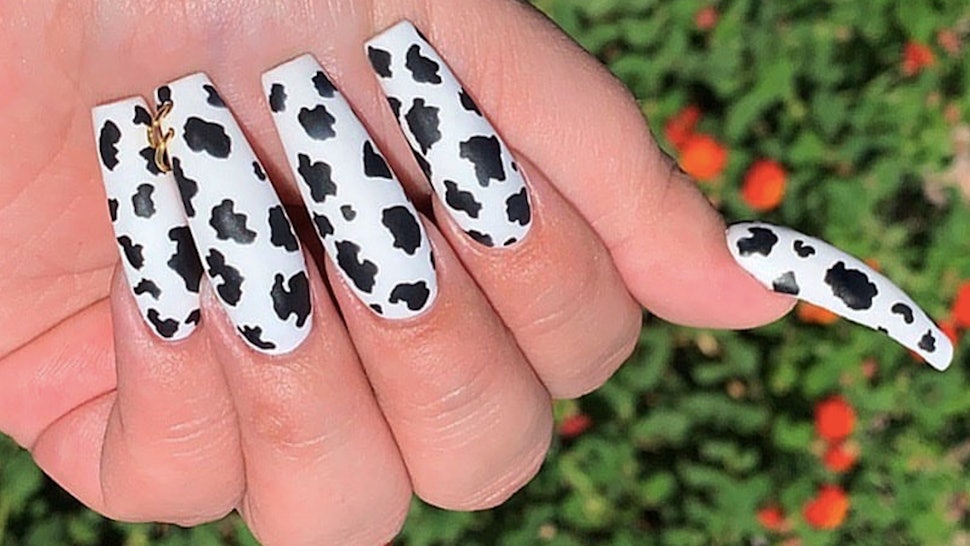 Bridal hair jewelry is equally sophisticated for this season. The bride who wants a headpiece which is visible from the front should opt for an elegant jeweled headband. The headband can add just as much sparkle as a tiara, but the close fit to the head is more regal than princessy. Feathers remain a very hot wedding trend, and a cluster of black or white feathers looks fabulous tucked into one side of a braided knot. Crystal chandelier earrings will complement this chic headpiece. A beautiful understated type of bridal hair jewelry is a set of crystal or pearl hairpins. The great thing about hairpins is their incredible versatility. They can be placed in a neat row along one edge of a twist, clustered like a brooch next to a sideswept knot, or scattered daintily around a low bun. Hairpins also look fantastic for bridesmaids, by the way.
Naturally everyone will be looking at the bride's radiant face during the wedding. Be sure that yours is ready to be admired by creating a good foundation. Opt for a clean polished look, which can be created by layering light products. Start with a foundation primer, which ensures that foundation glides smoothly onto the face for a flawless look. A fairly sheer foundation will even out skin tone without looking artificial (tip: if your makeup covers your freckles, it is too heavy and will look unnatural). The next steps in creating a flawless face are concealer around the eyes and on the eyelids, sides of the nose, and on any blemishes. Top with a sheer powder to set the makeup. If shine appears during the day, use plain blotting papers rather than reapplying layer upon layer of powder. A tiny bit of highlighting powder or cream may be applied to the tops of the cheekbones and right under the eyebrows, but be careful not to overdo it.
Then it is time to choose your makeup colors. For the eyes, warm tones like browns, soft purples, bronze, and gold look beautiful for fall and winter. Satin or matte colors will tend to wear better than shimmery eyeshadow, although a light dusting of a golden shimmer over the colors can be lovely. A couple of coats of waterproof and flake-proof mascara and a light application of dark brown eyeliner will help define the eyes. A sheer cream blush enhances the natural bridal radiance and lasts well. Lipstick will be longer lasting than lip gloss. A satin formula is less harsh than a true matte and less sticky than a glossy lipstick. Choose a pretty medium tone or get dramatic with classic red lips.
As for nailpolish, a great trend for winter brides is short nails painted in a dark purplish color. That works beautifully with a face done in warm and neutral colors. If you have opted for making a statement with a dramatic red lipstick, stick to a light neutral color for fingernails. The very artificial airbrushed French manicure is not in style this season. If you like the look of a French, go to a salon where it will be hand painted for a subtle natural look. With hair, makeup, and bridal hair jewelry in place, you will be ready to shine on your wedding day!